Advertisement
Cristiano Ronaldo's personal future is still unclear, as the Portuguese, who is competing in the 2022 World Cup with his nation, is free to sign with the club of his choice after the termination of his contract with Manchester United.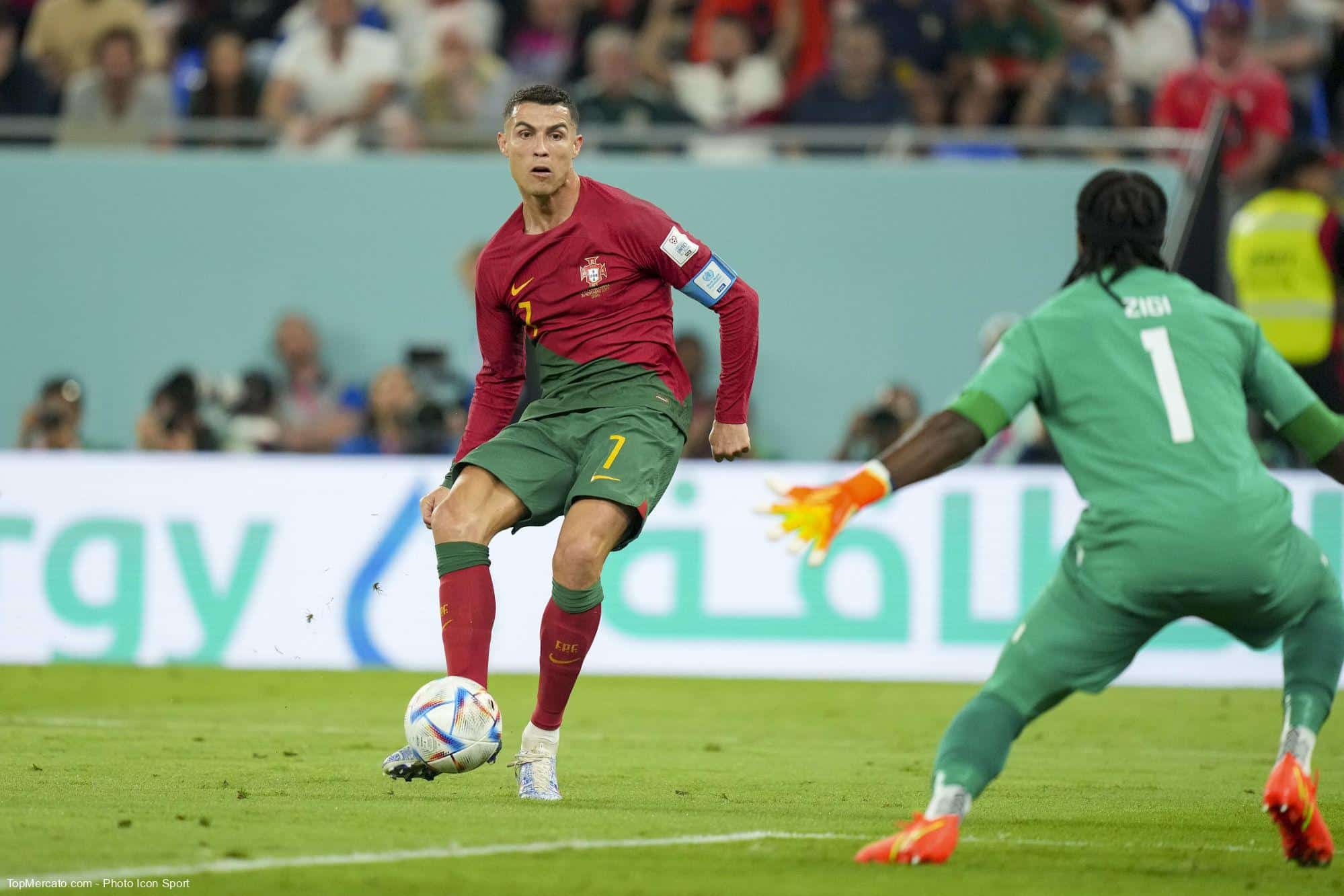 At 37, Cristiano Ronaldo is very close to the end of his career. The legendary striker, who passed through Manchester United and Real Madrid, is no longer the dream of the biggest clubs in the world, to whom his agent Jorge Mendes offered him all last summer. Not even Portugal fans, who want to see him on the bench as the 2022 World Cup is in full swing and Cristiano Ronaldo has only scored once in 3 games.
This therefore explains the relative calm around the future of the Portuguese star, five times Ballon d'Or and recently refused by Bayern Munich. Only the Saudi club Al-Nassr seems to have advanced its pawns for Cristiano Ronaldo, with a staggering contract offer. If the 37-year-old striker seemed on the verge of accepting it, the case would nevertheless not yet be concluded and should definitely be after the World Cup.
Ronaldo back at Sporting CP?
Except that, according to Sunday Mirror, a new club would have interfered in the small battle for the former Juventus player: Sporting CP. Still qualified in the Europa League this season after finishing 3rd in its group in the Champions League, the Portuguese club hopes to repatriate the club's former prodigy, trained at Sporting between 1997 and 2003.
The Portuguese formation will have to hope that Cristiano Ronaldo, for, a priori, his last contract of his career, does not favor money. In this case, Al-Nassr will leave with a huge head start. Otherwise, the ex-Madrilenian, if he wishes to evolve in an important club in his career, will be able to make large financial concessions to wear the Sporting jersey one last time.