Advertisement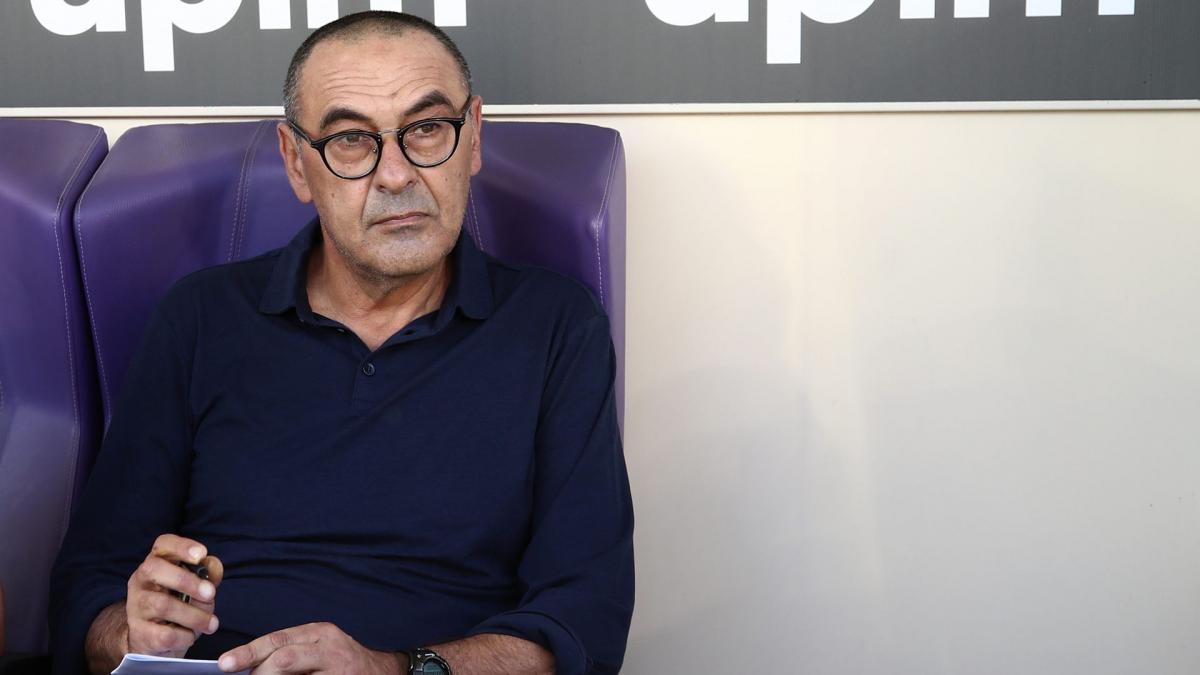 It is an ideological revolution, a change of philosophy that Lazio dared this summer. Following Simone Inzaghi's departure to Inter Milan, the biancocelesto club had to manage the transition with a coach who had made him grow in five years and allowed him to win three trophies (2 Italian Supercups and 1 Cup of Italy). The choice then fell on Maurizio Sarri who was free and looking for a project. Coming out of a flop at Juventus, the 62-year-old technician wanted to show that he could find sporting ambitions and in the game. And if the first months are not perfect, they show a good development and suggest beautiful things.
𝙐𝙁𝙁𝙄𝘾𝙄𝘼𝙇𝙀 🤝
Maurizio Sarri è il nuovo allenatore de #LaPrimaSquadraDellaCapitale ⚪️🔵

➡️ https://t.co/rfiKjcRd4S pic.twitter.com/c13ZOstWmB

– SSLazio (@OfficialSSLazio) June 9, 2021
A slow set-up
Despite a complicated transfer window where he lost Joaquin Correa (Inter Milan), Maurizio Sarri could only count on a few low-cost recruits. Spending just under 13 million euros to afford Toma Basic (Bordeaux), Felipe Anderson (West Ham), Mattia Zaccagni (Hellas Verona), Elseid Hysaj (Napoli) and Pedro (AS Roma), he found the Ideal complements to the workforce already in place to go from Simone Inzaghi's 3-5-2 to her unbeatable 4-3-3. Installing a game of possession and position, Maurizio Sarri did not expect quick results and despite the victory against Empoli (3-1) for the account of the first day of Serie A, he was qualified: "Do I want everything and now? No, but I am someone who wants to approach perfection and it is very difficult. "
"Right now we are in the middle of construction and we faced a very difficult team to play. We did everything right for 65 minutes, but in the end we struggled, we were doing a football parody … There are few technical and tactical similarities between this Lazio and Napoli, but from a moral point of view it there are because the boys are very diligent and follow me. Napoli were already close to my ideas in terms of their way of playing and their squad, the road for this Lazio could be a little longer ", he explained then. A way to show that this season was going to lay the foundations for a much longer project for the club of the Roman capital.
Improving results and an eleven that asserts itself
Starting with two victories with also an offensive display against Spezia (6-1), Maurizio Sarri then had a more complicated period with the 2-0 defeat against AC Milan in Serie A and 1-0 against Galatasaray in the Europa League. . With two wins after his first six matches, Maurizio Sarri was expected at the turn in the derby against AS Roma. A match that quickly sank into madness. Leading 2-0 after 19 minutes and the achievements of Sergej Milinkovic-Savic and Pedro, Lazio will be joined before winning 3-2 thanks to Felipe Anderson. A foundational success which was followed by interesting results. After 8 days, Lazio are fifth in Serie A one point from the Champions League and second in their Europa League group one point from Galatasaray.
Better, this team has already defined a certain guideline at the level of its eleven. If in the goals Pepe Reina is not in his best years, he brings for the moment more guarantees than Thomas Strakosha. The lanes of the defense are occupied by Adam Marusic and Elseid Hysaj while Manuel Lazzari has been relegated to a role of understudy. In defense, Luis Felipe and Francesco Acerbi are essential while Patric is the first reinforcement. In the midfield, Lucas Leiva remains the sentinel alongside Sergej Milinkovic-Savic and Luis Alberto. Toma Basic, Jean-Daniel Akpa Akpro, Mattia Zaccagni and Danilo Cataldi provide other options. Finally, in front, the trio made up of Felipe Anderson, Pedro and Ciro Immobile at the forefront quickly democratized. Being able to count on a solid base helps in a season and especially in big matches.
Lazio in confidence
On its last outing this Saturday, Lazio had a lot to do. Against Inter Milan, the Roman club could be relegated far from the leading pack or revive. Eventually, we saw the second option materialize. Although led on a penalty from Ivan Perisic at the start of the match (12th), Lazio completely reversed the trend at the end of the match. Ciro Immobile from the penalty spot (64th), Felipe Anderson (81st) and Sergej Milinkovic-Savic (90th +1) made it possible to completely reverse the solution. A benchmark performance for Lazio which completely made us forget the great internalist domination in the first period. Able to make the round back before answering, this team particularly seduced its coach Maurizio Sarri.
"I saw a nice Lazio from the start. We went down, but we had our chances. I told the boys, if we stay in the game, we will never lose. And after the equalizer, we reversed it " The Italian technician was then enthusiastic at a post-match press conference. With an aggressive team (17 tackles per game, record in Serie A) and boosted, Lazio has the second total possession (behind Napoli) in Serie A (57.3%) and the third attack with already 18 goals scored. A big production which tends to become more consistent over the matches. Future opponent of the Biancocelesti, Olympique de Marseille would be well advised to be suspicious.