Advertisement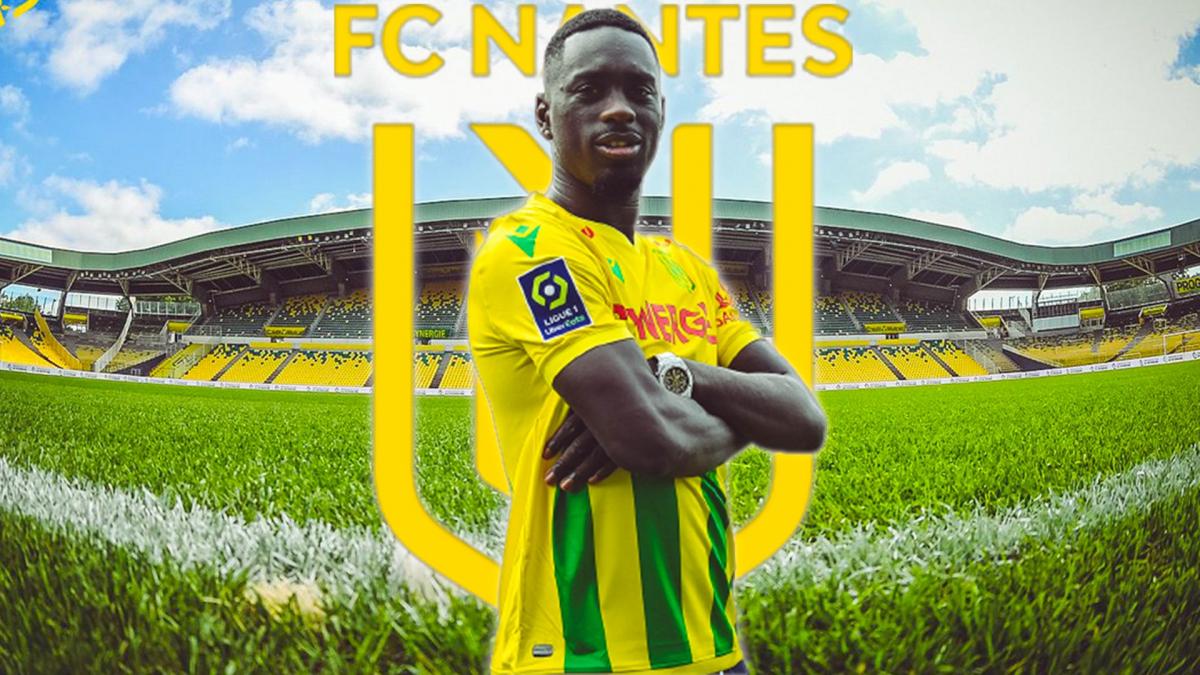 The end of a long ordeal. On November 20, Jean-Kevin Augustin finally found the football fields. It has been almost a year to the day since he stepped on a lawn. It was exactly November 28, 2020 against OM and 16 minutes of play. This third appearance with FC Nantes was also the last. At the beginning of December, the striker was sidelined by Christian Gourcuff, the coach of the Canaries. The latter explained that the player was not at all physically developed, although he had still signed a two-year contract with the French club two months earlier.
"In order for him to regain acceptable physical condition, we decided that he would be this week and next week in individualized training. On the physical level, he cannot be competitive in these conditions today ", specified Yoann's dad, dismissed from his duties a few days later. His successor Raymond Domenech established the same observation. Augustin simply no longer has the physique to play a professional match. "He's at 30% or 40% of what he can do." The former national coach did not last on the bench either and Antoine Kombouaré cut him off in order to succeed in his maintenance mission. He doesn't count on him.
33 minutes of play since his arrival in Nantes
To make matters worse or perhaps to explain the problem, we learned that Jean-Kevin Augustin was the victim of a long covid. This syndrome would be the cause of all his physical troubles. The player himself shared this bad news on social networks but seemed determined to go up the slope with the help of FC Nantes. Since ? Nothing more until this return to competition last weekend. But not in Ligue 1 on the lawn of the Parc des Princes against PSG, its training club, no. This return took place at the Marcel Saupin stadium with the FC Nantes reserve and under the orders of Stéphane Ziani against Trelissac in National 2, with a 2-1 victory.
Those little 14 minutes of play seemed like a big victory for someone who hadn't played for a year. It will still take him time to perfect his physique but his return to the professional group has never seemed to be so close. The one who has played only 33 minutes since signing his contract in Nantes has also seen another good news dawning in recent hours. It does not come from just anyone since Antoine Kombouaré mentioned his situation at a press conference. According to the words of the technician, the 24-year-old striker has a chance to return to the squad.
Kombouaré opens the door to Augustin's return
"He has to keep working. For no one, the door to the pro team is not closed. But he knows he has a job. It is through his work and his performances that he will have a chance. It applies to him as it does to others. He must start a match, then those after… Regain its effectiveness. As a striker, he has to score goals and regain his efficiency, then he can compete with others. But before thinking of the pro team, let him think of taking care of himself, of becoming an athlete again ", warns Kanak at a press conference this Thursday. Bodes well for the future even if the road is still strewn with pitfalls …