why Antoine Griezmann is the best player in La Liga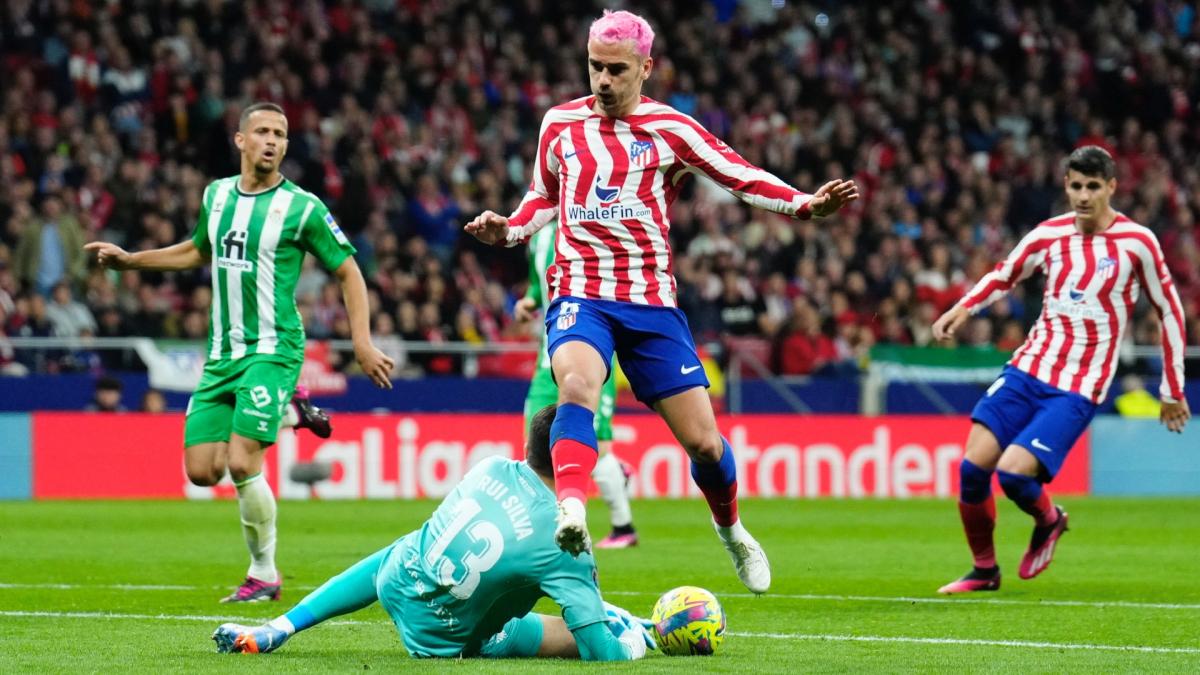 Advertisement
The Spaniards are convinced
What's next after this ad
Even the best players who have passed through La Liga in recent years know it: it is extremely difficult to achieve unanimity in Spain. Griezmann experienced it, especially during his time at Barcelona, ​​where he was not spared by the media. But today, there is no doubt. The one who recently received the award for player of the month for March in La Liga is praised all day long on the other side of the Pyrenees and receives praise after each Colchoneros game. "Antoine Griezmann is my MVP"launched a little ago Miguel Quintana, one of the most quoted journalists of our neighboring country, on Radio Marca. "Griezmann, the leader of this Liga"also explained a few days ago the newspaper AS. The Mâconnais is also regularly honored by his professional colleagues. This is especially the case with the coaches, who always have sweet words for the Frenchman after the matches where they had to suffer him. "Griezmann is the best player in La Liga"affirmed Michel, coach of Girona, while Diego Simeone praises his merits at each press conference.
The key to Atlético's revival
On the post-World Cup, Atlético is the best team in La Liga statistically and is now second, when it was in fifth place in the standings before the world tournament. And that's largely thanks to Antoine Griezmann. The Frenchman, who chained rather good performances with others a little less flamboyant until the Qatari meeting, definitely took control of the team, bringing a breath of fresh air to a team which experienced a first part of very poor season. Playmaker of the team as in the good old days, he leads the attack, generally in support of a striker, with Correa, Morata and now Depay who rotate. He has grown in maturity and is a real poison when he positions himself between the lines, often being at the origin and conclusion of actions. He is, without a doubt, the player who has the most influence on his team's play in Spain.
To read
Liga: Espanyol miraculously hooks Atlético, Betis falls against Getafe
Stats, but not only…
The figures also point in this direction, and the Frenchman is the second player who contributes the most in terms of stats this season, with 14 goals and 13 assists (27 G / A), just behind Robert Lewandowski (29 G / A), and well ahead of the third, Karim Benzema (21 G / A). He is the league's best passer, with 4 more assists than Vinicius Junior (13 in total), and he is also the player who has created the most big chances this season (22 in total). The balance sheet is therefore brilliant, but it's not all about the stats, far from it. In addition to this attacking contribution, Griezmann is more involved than ever in the defensive labors of his team. He does the pressing, replaces his men and tries to prevent the first enemy raises. Which is quite rare among attacking players, especially when they have this status. "Gabi and Godin would be proud of your defensive work"recently explained his former teammate Juanfran, now a consultant for DAZN.
What's next after this ad
A multi-faceted player
Griezmann is the most complete player in Spain, and maybe in Europe. It's simple, he can be both a playmaker and a finisher, he can play anywhere on the front of the attack, as an offensive reference or in support, on one side or in a more central role. He can even play as a midfielder, and knows how to adapt perfectly to every circumstance and every context. This is what makes him so difficult to neutralize, and opposing coaches fail to come up with anti-Griezmann plans. What can't Griezmann do in the opposing half? It's a good question… But above all, if we compare with previous seasons, we feel that he is having fun and having fun playing in this team, well supported and put in the best conditions by Diego Simeone and his partners. .
No one is on his level
It must be said that this season, he did not necessarily have a lot of competition. On the Real Madrid side, Karim Benzema has gone through a number of somewhat difficult times this season in the league, in addition to having had some physical glitches. Vinicius Junior has been pretty good and is probably the only credible candidate to challenge Griezmann for this title, but the Brazilian hasn't had the same consistency as the Frenchman in recent months, in addition to not having the same weight in the game. and in the construction of the offensive actions of his team. As for Robert Lewandowski for example, he certainly has an impressive statistical line, but does not have the same palette as Grizi and has also gone through some complicated times in recent months. Players like Aleix Garcia, Iago Aspas or Joselu are also having great seasons, but are clearly far from the star of Atlético.
Pub. THE
Advertisement