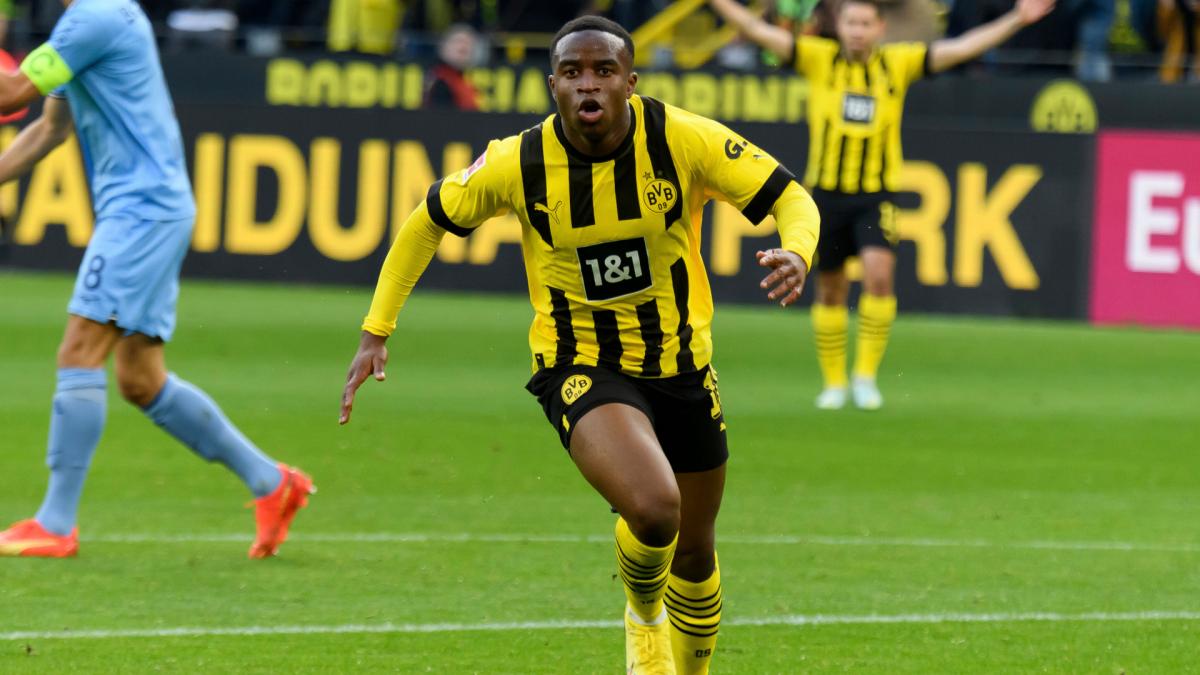 Advertisement
Advertisement
What's next after this ad
After Argentina's coronation at the 2022 World Cup, it's time for the winter transfer window. Who says transfer market, says rumors and inevitably some of them do not please all players. With this in mind, if several media evoke the fact that the cloth would be burning between Youssoufa Moukoko (18 years old) and Borussia Dortmund, the person concerned came out of silence this Friday. Via an Instagram story, the young crack of the Marsupials wanted to deny certain fake news.
"I will never accept such a lie and I am still shocked – it's a shame. I am fully focused on the second half of the season with Borussia Dortmund. I will never be bigger than the club", launched Moukoko, denying the fact of having refused a new contract with 6 million euros in salary at stake. Comments along the lines of those made by his agent, Patrick Williams: "I can confirm that we are not yet on the verge of signing a contract extension with Borussia Dortmund. I can also assure you that the figures circulating are simply not correct and that Youssoufa has never been offered (a salary) of this kind (between 5 and 6 M€, editor's note)".
To read
The Youssoufa Moukoko clan threatens to leave Borussia Dortmund
Everyone is tearing Youssoufa Moukoko up!
Coveted by the biggest European teams, the young German international striker (2 selections), eliminated in the first round on the occasion of the 2022 World Cup, is nonetheless one of the hot issues of this winter transfer window. . "We are in contact with Borussia Dortmund and we will see what the next few days bring"assured, moreover, his representative, thus leaving the door open to competition.
What's next after this ad
Under contract until June 2023, Moukoko remains in the sights of Chelsea – the club best placed to enlist the German crack – but also of Manchester United, Liverpool, Barça or Newcastle. So let's skip the fake news, the winter of the former FC St. Pauli player promises to be, in any case, agitated. It now remains to be seen whether the latter will choose to extend the adventure with Dortmund or will be tempted by a new project… ambitious, regardless of the outcome.
Pub. the